2/20/2011 11:30:00 AM
by

Lauren A
·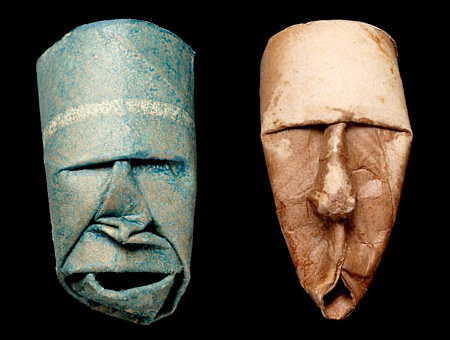 When I was a child, instead of just playing with my transformer or lego set all day long, with the occasional Barbie thrown in, I would make light sabers out of toilet paper rolls. Seems ridiculous and hilarious these days, but what's the point of an imagination if you can't create something spectacular?
One artist,
Junior Fritz Jacquet
, has taken toilet paper rolls and created fabulous abstract faces formed with shellac and other materials. Some of these creations remind of the lithic sculptures on Easter Island or perhaps an Aztec god.
Click on the picture for more of
Jacquet's work
.
Welcome to Friends Revolution