6/13/2010 06:45:00 PM
by

Lauren A
·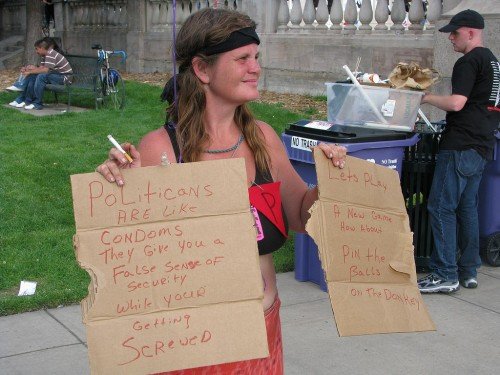 I'm not much for following politics, simply because it always ticks me off when I here some politician supporting a multi million dollar company in the process of ruining our entire eco-system. Yeah, you BP!
"Politicians are like condoms. They give you a sense of security while you are getting screwed. "
Courtesy of Political Packrat.
Welcome to Friends Revolution