1/10/2010 04:41:00 PM
by

Lauren Axelrod
·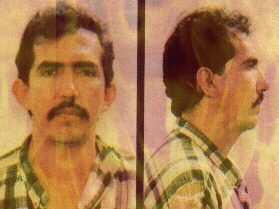 Forensics is a subject of mass interest to me, and on occasion, very view individuals that I study surprise me. Alfredo Garavito Cubillos did just that. You may not be familiar with his exploits, I know I surely wasn't prepared to face all of the gruesome acts he performed on young boys, totaling over 150+ victims.

In fact, when he was imprisoned, he mapped out all of the locations of the bodies which totaled more than 300. This is an absurd number, and certainly, it does explain why he was given the title of "The Beast", one of the world's most terrifying serial killers.

I have always said that murdering innocent children is probably the worst act that a killer can partake in, especially when they use the lour of money and candy and the children just don't know any better.

Once captured in April 1999, he admitted to killing over 140, although he was only found guily of murdering 138 of them.
Garavito was subject to the maximum penalty available in Colombia, which was 30 years. However, as he confessed the crimes and helped authorities locate bodies, Colombian law allowed him to apply for special benefits, including a reduction of his sentence to 22 years and possibly an even earlier release for further cooperation and good behavior.
Also Check out :
Welcome to Friends Revolution

Popular Posts