12/31/2009 04:36:00 PM
by

Lauren A
·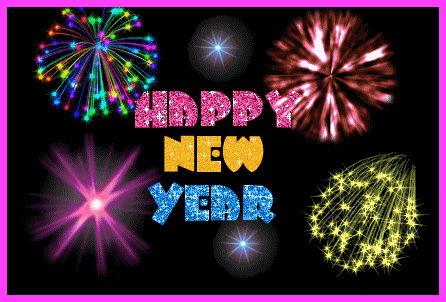 glitter-graphics.com

Well, it's 7:37 Eastern Standard time, and since I have all the time in the world right now considering my ankle is still a bit sore from falling last week, I figured I would write down what I wanted to accomplish for the upcoming year.


Lose 100 pounds. Recently I found out I have extremely high blood pressure and my weight is a huge part of the problem. I haven't spent enough time on myself and I know if I don't, something worse it going to happen to me.


I want to get accepted into my school of choice for my Masters in Archaeology. Harvard, Oxford, Yale, or Stanford.


I want to actually save some money this year. I tend to spend my money on other people, and at 32, I should probably start thinking about my future.


Stop Smoking. Not yet, but it's in the works.
So what are your resolutions? What steps are you taking to get accomplish them?